Recommended Translation Services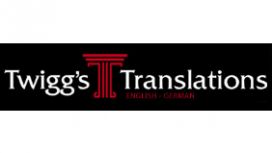 twiggs-translations.co.uk
Translation makes it possible for you to convey your thoughts, ideas, hopes, dreams, ambitions, experience and anything you want to people who share a different language and a different culture. And

when the translation is good - and some translations are very good - readers will understand and take in the message as if it had been written in their own language by someone who shared their own culture. That's amazing!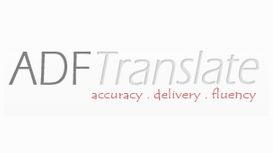 My name is Anne de Freyman and I am a French native from Provence, with 16 years' experience as a full-time freelance translator of English to French. I am currently based in the beautiful city of

York. Anne has been working with Sure Languages for about 2 years now. She is an excellent translator who is both reliable and professional, and we can count on her to get a project done on time and of excellent quality. Anne is proficient with translation software and is very easy to work with.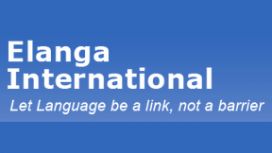 Elanga International provides a complete range of language services in all world languages through a retained network of language specialists. The firm's coverage is nationwide and international.

Elanga's experience within the private sector is widespread both in terms of company size and market. The firm has extensive experience with the high-end SMEs market and nationally with publicly quoted blue chip organisations.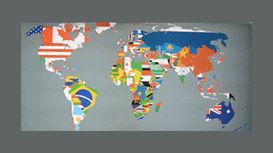 languagesolutionsgy.co.uk
Language Solutions GY, LSGY is a very well established Translation & Tuition Centre based in Norfolk, offering a great variety of linguistic services. Our team of fully accredited Translators,

Interpreters & Tutors can provide you with a full range of services, from translating a basic document or certificate through to conference interpreting in over 100 different languages. Another service we offer is Tuition &/or delivering training in several languages.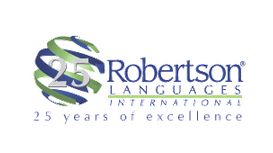 Founded in 1989, Robertson Languages International (RLI) provides training services throughout the UK and Europe, and translation services throughout the world. From our headquarters and Training

Centre near Reading, Berkshire RLI has served a wide range of clients over the years, many of them blue chip organisations. Our objective is to assist our clients to go about their business in other languages or in multilingual and multicultural environments.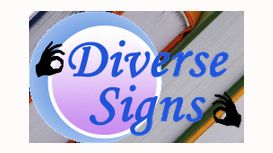 We offer a range of translation services for organisations with Deaf customers and for Deaf individuals. Our aim is to ensure that each customer is provided with the highest quality bespoke service

carried out by qualified and experienced professionals. We recognise that communication is a vital part of everyday life and without effective communication serious issues can and do arise. Our simple solutions make catering for Deaf sign language users simple, easy and very effective.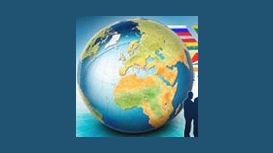 Demand for interpreting and translation services has increased, and new languages are being provided by GLITS to meet the changing demands. We now provide services in over 150 different languages and

dialects from all over the world. Founded in 2008, Global Languages Interpreting & Translation Service (GLITS) is one of the largest and most successful independent, non-commercial services in the UK.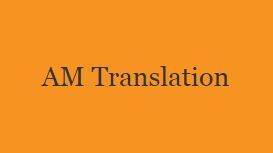 We are a team of experienced freelance translators and interpreters who are committed to the highest standards in the profession. We provide a friendly, reliable and trustworthy translation. We offer

high quality translations from and to English, French, Arabic and German.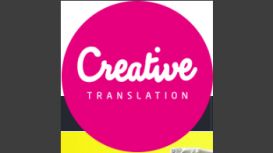 We're the people you need to make your campaign work anywhere in the world. We're the first choice for leading international brands who need transcreation, editing, proofreading, typesetting, content

population, video editing, market research and social media translation. Find out why. With over 3,000 leading translators, copywriters and editors spread across the globe, we're ready to take your message to the world.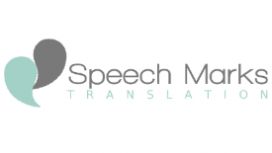 speechmarkstranslation.com
I run Speech Marks Translation from my home in Herefordshire, England, and work with clients around the world to achieve flawless, effective English for their promotional and marketing material. My

hard-earned qualifications and years of experience in my chosen fields mean that you can relax and get on with what you do best while I do the same. As a one-woman band, there's no corporate speak or red tape.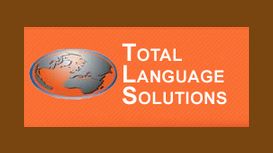 Language translation quality is not amenable to statistical analysis or 'objective' measurement. As with the original text, it can only finally be judged by its effectiveness: therefore our quality

guarantee is that the translation service is "fit for purpose". To ensure excellence in our language translation services, we combine the talents of the world's best freelance linguists with in-house technology and carefully 'mistake-proofed' process control.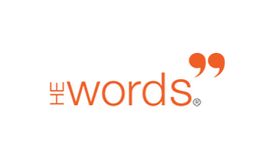 At HE Words, we provide individuals, businesses and international organisations with professional & reliable International Business & Language Services. We match a professional language translator or

interpreter with your market sector or industry, to ensure your translation or interpreting needs are not just accurate but also translated or interpreted in your industry language using the correct terminology.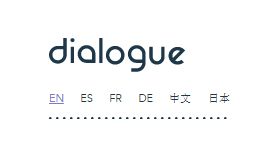 Through language training, translation, interpreting and cross-cultural coaching we help business people achieve international expansion, improve cross-border relations, and enhance their

international reputation. Here at Dialogue we're much more than talk.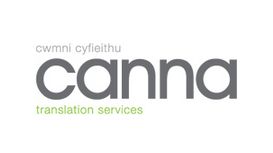 Canna Translation Services is a young Cardiff-based company which draws on a wealth of experience across all key areas of Welsh/English translation, working with an expanding range of clients from the

public and private sector. Our approach focuses on you. Whether you're a small business or a major public body, whether it's a simple poster or a lengthy report, we aim to offer you the best possible service, delivered on time and at the right price.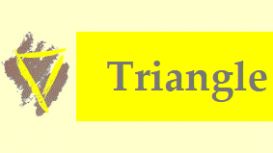 triangletranslations.co.uk
Triangle Translations has been providing high quality competitive translation services for private and public sector clients since 1985 dealing with a large range of subject matters - from legal

documents and information leaflets for the housing and health sector to tourist guides.