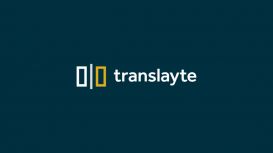 Translayte is a dedicated translation service for over 130 languages. With affordable services provided by native speakers in several countries, we specialise in the translation of certified, personal documents as well as translations for businesses.
Our high-quality certified translation services offer a fast turnaround of personal document translations, which can be used for a multitude of official purposes. From university applications, bank account applications, immigration or citizenship purposes, courts and many more, Translayte's official translations services are supported in several EU countries as well as in the US.
Understanding each country's requirements, Translayte can produce notarised, sworn and legalised translations from a specialist, qualified translators within the country of application or origin - so your documents are guaranteed to be accepted.
Contact us today for more information or to order your certified translation.
Reviews and Ratings
What you provided is absolutely perfect and resolves our issue, more so as we were let down by the quality and content of a previous translator that my wife had used.
Thank you so much, this is perfect. I've rechecked and I liked the quality of work you provide. I will definitely recommend your website.
This is to acknowledge receipt of the certified translation. I must say the work done is tremendous!!