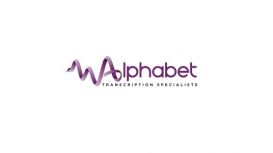 Absolute confidentiality from an established, trusted UK transcription services partner is what you deserve.
From covert operations and fraud cases to disciplinary hearings and forensic science reports, we'll capture every single detail verbatim, and present it court-ready for your convenience.
---
Services

UK Transcription Services made easy when using Alphabet Transcription Specialists. Client registration is quick and straightforward. You simply complete and send us your details and we'll assign you with a secure login to your designated client area. You can feel confident in knowing your projects will be handled by UK transcription services experts. Being in the UK transcription services industry for over 20 years, it will be very difficult to find another company that is the best in the industry.
Private Client Login Area:
Using a UK transcription services company, when you login you will be able to upload your sound files and documents related to your projects. Everything you need to manage your transcription services workflow will be here in one place.
Instant Notifications:
Once logged in, you can upload your sound files (most formats accepted), and accompanying documentation. With a 256-bit level encryption, you can be confident in the security of our system. As soon as you upload your files, we will receive a notification. Likewise, you will also receive a notification to confirm a successful upload. Your recordings are assessed by our team and your project will be passed to the transcribers most experienced in your industry.
The transcribers will then schedule your project and begin researching your topic before transcribing the sound files. When your recordings have been transcribed, they are allocated to proof readers. The Alphabet team log and assess the proofread document. Your transcripts are then uploaded to your client folder and you will receive a notification by email.
Reviews and Ratings
We do not have any reviews about Alphabet Secretarial available right now.