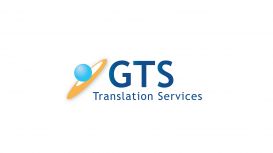 FEATURED

(1)

020 3318 9710
GTS is a professional translation company that provides language translation services in over 80 languages. For close to 20 years, some of the biggest companies in the world have relied on us for

their mission-critical translation projects. Our customers trust us with their translation projects due to our dedication to quality and timely delivery. Our Quality Management System (QMS) is compliant with the ISO 17100:2015 quality standard. We regularly work with universities, providing translation of agreements, medical and clinical research documents, informed consent and all types of official documents.
GTS provides advertising translation services to a wide range of clients, in a wide range of industries.
GTS provides a wide range of professional translation services for companies that do business internationally.
Great translation agency to work with! Prompt payment and an interesting project.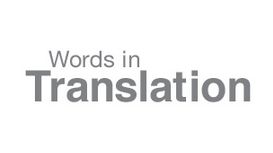 Who are we? Well, we're a boutique marketing translation agency based on one simple idea: that translating marketing materials needs more than just language skills - it needs real marketing knowhow.

To put it simply, we're an extension of your creative team. We slot in just at the right time - when you need us to capture the essence of your creative ideas and translate them into local language adaptations, without losing any of the meaning, tone or nuance.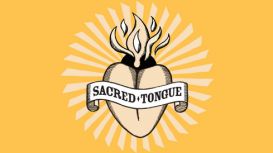 Sacred Tongue Translations is a bespoke translation agency based in London, catering to the multilingual needs of corporate and private clients worldwide. We have a great team of professional

translators with a range of expertise and specialist knowledge. Our job is to listen to you, to carefully pair the project with a talented linguist and to deliver high quality translations.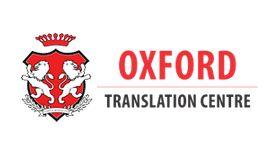 oxfordtranslationsnow.com
Oxford Translation agency has a 20-year-long tradition of successful work in various kinds of translation, with the tendency of widening its scope and developing the techniques. Our network of

translators, interpreters, editors, proofreaders, and localization specialists is spread worldwide. Their task is to adapt and assimilate any kind of material you have into the target language.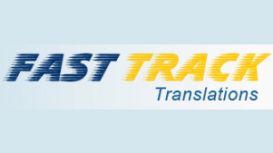 Our translation & interpreting division, part of the Fast Track Consultancy Ltd, has acquired considerable reputation in the area since its establishment in 2004. It was set up due to the high demand

for translations in the field of Immigration. Our clients range from students to professionals at all levels. Many have been with us since we started our business and we take pride on the fact that new businesses come direct from client referrals.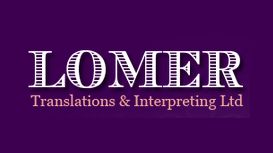 LOMER Translations is one of London's leading providers of interpreters, primarily serving the legal profession. Trading through the nineties, and incorporated in 2001, LOMER Translations has become a

leading provider of Court and legal conference interpreters in person across Greater London and the South of England, judged by the number of interpreters dispatched each day, the size and scope of our database of interpreters, and the quality of our interpreters.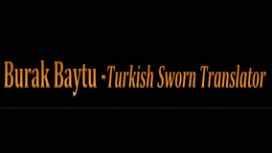 I am a qualified translator / interpreter working in the Turkish-English language combination. I have been in the profession since 1997 and started my career in Turkey. In 2003, I moved to the UK and

am currently based in London (shuttling between London and Istanbul, and EU countries occasionally). Since I moved to the UK, I have taken several exams and have received qualifications that have entitled me to take on governmental jobs.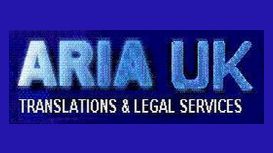 0cm;text-align:justify;line-height:15.3pt> We provide quality Paralegal Consultancy and Official Translations in over 80 different languages into English, or vice versa; and deal with a wide range of

documents such as Birth and Marriage Certificates, Diploma, Academic Certificate, Driver's Licence, Bank Deposit Certificate, Household Registers, ID Cards, etc.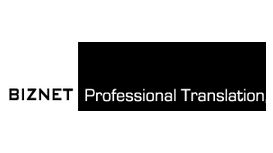 Television, Films, Radio, - advertising, shorts, fillers or complete scripts; we can provide experienced male and female voiceover artists in English, American English, French, German, Italian,

Spanish, Dutch, Polish, Arabic, Russian and in a multitude of other languages. We have voice-samples of all shapes and sizes and can immediately put together a short list to meet every requirement. This can be e-mailed in the form of MP3 files or sent out on a CD.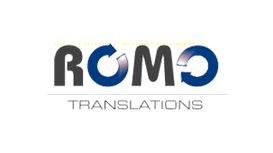 Our meticulous attention to trust and confidentiality means that we offer a translation and interpretation service that provides the total confidence our clients expect. Non-disclosure agreements

cover every client and our expert translators approach each project with true professionalism ensuring client satisfaction every time. We have over 20 years translation experience across nearly every language across the world.