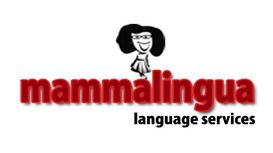 Mammalingua was established in 2004 by its current Education Director, with the aim of enabling companies, professionals, private individuals and school children to benefit from her many years of

experience as a language tutor, lecturer and Head of a Language Department in Higher Education. In a highly competitive market place, Mammalingua has built up a strong portfolio of clients with a high rate of retention and return business.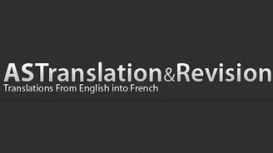 I founded AS Translation & Revision as a sole trading enterprise to provide translation services from English into French to a variety of clients, from individuals to agencies and businesses. I have

lived in the UK for several years, which has considerably enhanced my knowledge of the language and its variants, as well as given me a good insight into the culture from which it derives.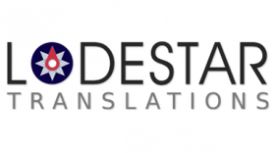 Chemistry, especially organic and polymers, chemical engineering, biotechnology/genetic engineering, pharmaceuticals, mechanical engineering, biomedical engineering, machinery, shipping. Certified

translations for publication are translated by one partner and checked by the other to ensure the highest possible quality. We have also translated a number of complete websites, the largest being TIS for the German Insurance Association (GDV e. V.).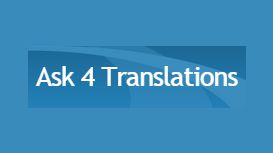 Ask our fast and reliable service for certified translations that are accepted by the majority of UK authorities, including the Home Office and the UK Passport Office. Our team of qualified and highly

experienced translators can translate your documents within 3 to 5 working days. Express translation service is also available and can be delivered within 24 to 48 hours.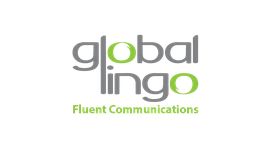 Global Lingo's expert writers, editors and linguists can transform all content types - of any language - into outstanding documents which will help your organisation fulfil its goals. Our reputation

for completing urgent and technical language projects, on time and in budget, means you can trust us to deliver high quality documents, regardless of their complexity.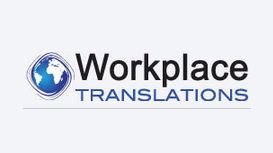 Workplace Translation Ltd provides a high quality and professional service for meeting all your language translation and localisation requirements. We offer services such as website translation and

localisation, transcription services certified translations and document translation.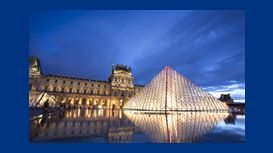 After obtaining a degree in Translation and Conference Interpreting and a diploma in Business & Foreign Languages, I began working in sectors that allowed me to build on my passion for languages and,

above all, for text translation. For 18 months I worked in Italy as both an in-house and freelance Italian translator in a translation agency specialized in manuals, user guides and technical documentation. I also gained in-depth experience of Office, Trados, MultiTerm and Extract.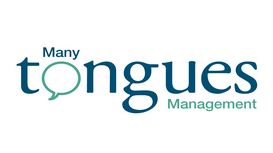 Many Tongues Management Ltd is a translation agency based in the Leeds area offering translation, interpreting and foreign language typesetting services in over 80 languages. With a database of over

300 translators & interpreters to choose from, you can be sure that your language pair won't be a problem. Each translation project is assessed at our office and the most relevant translators/interpreters are chosen depending not only on language but content of the material being translated.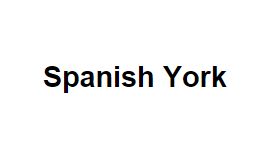 I am a well-qualified, friendly and patient language teacher based in York with many years' experience teaching Spanish to all levels of students. Having lived in Spain for 10 years, working in

various businesses and giving English lessons, both privately and in language schools I am very knowledgeable about Spanish culture and customs.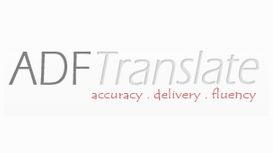 My name is Anne de Freyman and I am a French native from Provence, with 16 years' experience as a full-time freelance translator of English to French. I am currently based in the beautiful city of

York. Anne has been working with Sure Languages for about 2 years now. She is an excellent translator who is both reliable and professional, and we can count on her to get a project done on time and of excellent quality. Anne is proficient with translation software and is very easy to work with.