Recommended Translation Services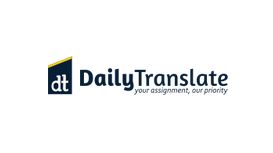 DailyTranslate is a UK-based company that offers professional translation services and other language services in more than 100 languages. Even though DailyTranslate is a young company it is dynamic,

continuously enriching its human resources database and always collaborating with competent native-speaking linguists. We know that you are looking for excellent language services, and that's why we are here. At DailyTranslate, you are our priority.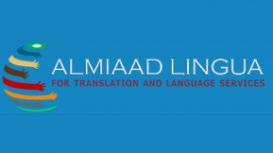 Almiaad Lingua is a translation company based in London, UK and many Middle Eastern countries and providing professional language services for clients all over the world. Almiaad Lingua for

Translation and Language services provides a host of high quality translation and other language-related services to clients across the globe and maintains a team of expert and professional translators and language service providers.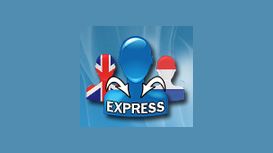 express-translation.co.uk
We do not make you go through hoops to get a quote for your Dutch to English or English to Dutch translation as all of our prices are laid out clearly and simply on our translation rates page. We have

no hidden charges and we are confident that our prices and express service are second to none. At Express Translation we use qualified Dutch native speaking translators who have had years of experience in translating in various fields as well as speaking Dutch all of their Lives.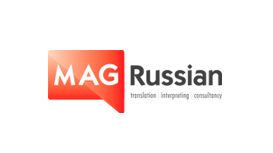 magrussiantranslations.com
Following the completion of a Masters Degree in Language and Literature with the Voronezh State University in 1986, Marina gained a Diploma in Translation and Interpreting and, after acquiring

valuable working experience, went on to found MAG Russian Translations. She is a fully-qualified member of the Institute of Translation and Interpreting and a member of the National Register of Public Service Interpreters.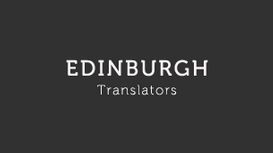 Dimitris is the co-founder of Edinburgh Translators. He has been working as professional medical and technical Greek translator since 2005 and has collaborated with several large corporations and

translation agencies, specialising mainly in medical and pharmaceutical texts and also all things IT. Dimitris holds an MSc (with distinction) in Translation and CAT Tools (Heriot-Watt University, Edinburgh, UK) and a Diploma in Translation.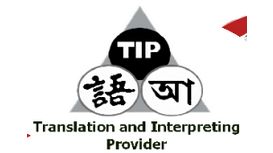 Providers of translation and interpreting services to public and private sectors whose client's first language is not English. We also welcome private individuals who require our service. All our

translators and interpreters are professionally insured.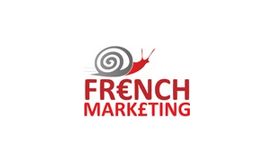 My name is Marion Nuding, I am a qualified French translator and an experienced marketing consultant. For projects too large for one person, I work with a screened network of experienced freelancers

and french professionals, offering you more flexibility and highly competitive prices.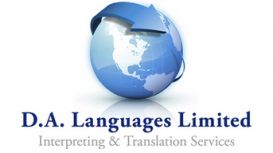 DA Languages have over 10 years experience of delivering first class interpreting & translation services to both the private and public sector across 450 languages and dialects. From our offices we

help our clients throughout the UK communicate effectively with non-English speakers in a variety of situations. We supply highly qualified interpreters to the courts, NHS, police, local councils and government.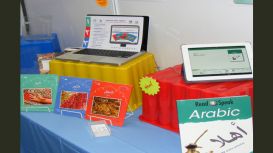 Arabic Daily is a London based language support initiative. It was created to assist families, communities, schools and businesses with heritage language learning and Arabic related services.

Providing early literacy and further literacy support for learners of Arabic is our primary focus but we also offer a range of services available to individuals and organisations. Available throughout London and the UK. Get to grips with Arabic, everyone is welcome, no matter who you are.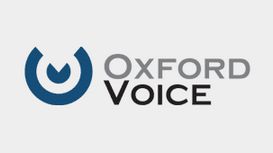 We can help produce scripts, supply translation, provide readers in the languages you need, and deliver in any format, for use on any system you require. Our recording engineers are highly experienced

and with thousands of hours working purely in voice recording, their expertise is second to none.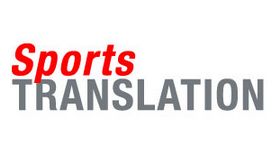 The same is true for translation. Our team of specialist sports translators and interpreters have a passion for language that is matched only by their enthusiasm for the beautiful game, in whatever

sport it is played. Our goal? Providing world class translation and interpreting services to the UK 2012 Olympics, the 2014 World Cup in Brazil and all other major sporting events and their sponsors.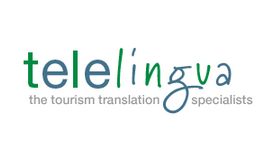 Established in 1997, Telelingua specialises exclusively in travel translation and has over ten years' experience providing specialist language services for the tourism and leisure sectors. Over the

past decade we have forged strong links with some of the major names in tourism.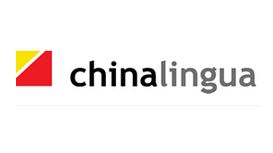 China Lingua Translations Limited is a professional Chinese interpreting and translation service based in South London. We are able to offer Mandarin interpreting services between Chinese and English

as well as translation into and from Chinese (Simplified and Traditional). For interpreting, we offer simultaneous & conference or consecutive interpreting services in the UK, EU countries and beyond, covering many business and technical areas.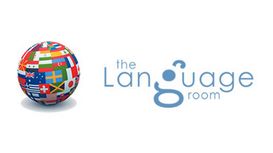 Our passion for languages lead us to create our translation agency enabling communication around the globe for all our clients. We are based in the UK, and have a client base all over the World. Our

translators are all experienced, qualified, professionals working together to ensure consistent high quality. We want to guarantee cost, quality, confidentiality and fast delivery for all the translations we deliver. We offer professionalism, efficiency and accuracy at all times.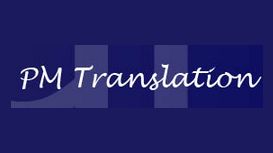 pmtranslationservices.co.uk
At PM Translation & Interpreting Services we are proud of our experience in languages and the range of services we offer our clients. We are a professional and multilingual company based in London

with an online team of linguists working for us from their home countries. Our services include document translation, transcription, interpreting, proofreading and editorial services, as well as voice-overs in all major world languages.