Recommended Translation Services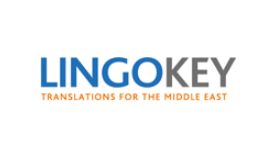 The right to left nature of the languages, and the limited support for publishing this content on Western software platforms, can make generating high quality, functional content a challenge. We are

here to manage these complexities for you. We combine the best language resources with expertise in publishing Middle Eastern content, to provide the high quality and fully functional localisations you require.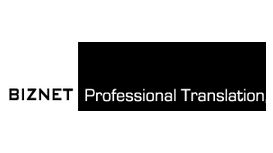 Television, Films, Radio, - advertising, shorts, fillers or complete scripts; we can provide experienced male and female voiceover artists in English, American English, French, German, Italian,

Spanish, Dutch, Polish, Arabic, Russian and in a multitude of other languages. We have voice-samples of all shapes and sizes and can immediately put together a short list to meet every requirement. This can be e-mailed in the form of MP3 files or sent out on a CD.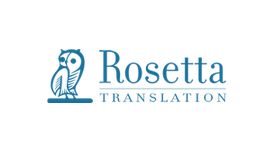 Rosetta Translation Agency provides a full range of translation services to companies worldwide. We specialise in high-quality document translation for business and commercial texts. We guarantee a

consistently excellent quality of translation services in each of these various fields by making sure we assign every document translation to the most appropriate specialised team of highly qualified translators, proofreaders and editors.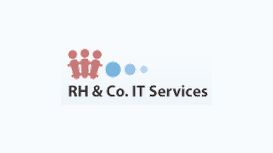 RH & Co. IT Services is a team of professional IT consultants and freelancers. We specialize in several IT fields and completed various projects over the years - ranging from basic to enhanced website

development, Search Engine Optimization, Data Entry or Translation, all the way to IPhone Apps Development.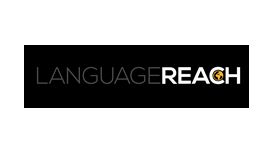 Language Reach is one of the leading and fastest growing professional Translation Agencies based in London, UK, offering a wide range of language and translation services to clients based in United

Kingdom as well as international organisations around the world. We merge global communications irrespective of language and location with a commitment to consistently providing clients with strong interpreting and translation services in London.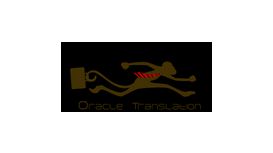 Oracle Translation was founded in 1998. Oracle is a trusted translation partner to well over 300 companies in industries like, law, healthcare, medical devices, manufacturing, and marketing, etc. We

believe that by investing the proper time and resources into the latest and most innovative technologies, we are able to provide clients with lower overall costs and higher translation quality.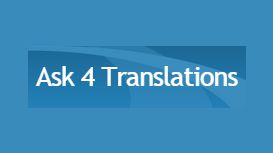 Ask our fast and reliable service for certified translations that are accepted by the majority of UK authorities, including the Home Office and the UK Passport Office. Our team of qualified and highly

experienced translators can translate your documents within 3 to 5 working days. Express translation service is also available and can be delivered within 24 to 48 hours.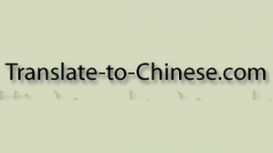 We translate English to Chinese and vice-versa in all areas of business and commerce, specialising in the sectors of Accounting, Finance, Banking, Commercial Contracts and Marketing. We provide

professional, and academic translation/interpreting services in Simplified Chinese, Mandarin to English and vice versa. Our services include normal and specialised translation, proofreading, interpreting and localisation for both software and websites/mobile, all provided by native Chinese translators.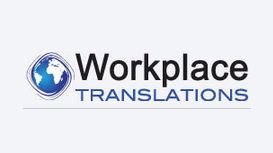 Workplace Translation Ltd provides a high quality and professional service for meeting all your language translation and localisation requirements. We offer services such as website translation and

localisation, transcription services certified translations and document translation.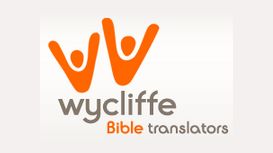 Wycliffe Bible Translators believe that the Bible is the best way for people to come to know and understand who God is. Our vision is that by working with churches, organisations and individuals from

around the world all people will have access to God's word in a language that they truly understand.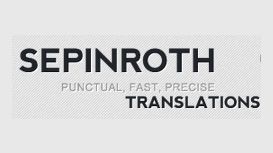 My name is Karolina Piotrowska. I am an English-Polish and Polish-English translator and proofreader, based in Cheshire, UK. I have been working as a freelance translator since 2002. Six years later

this has become my main job and the greatest life-long passion. Since then I have developed a long-term cooperation with a number of agencies and individual clients from the whole of Europe. Information about services, education and expertise is available in relevant tabs.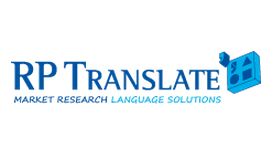 Market Research is a process of the systematic collection of data, about a particular target market, competitors, customers, market trends. The aim of market research is to obtain an in-depth

understanding of the particular subject. Such extensive understanding and experience in the field of qualitative and quantitative market research translations means only one thing: we're simply the premier global language services agency for market research companies.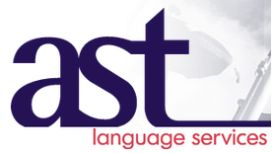 AST Language Services Ltd is based in Nottingham, a cosmopolitan and lively University city in the heart of the UK. Our geographical location is ideal for providing a UK-wide service and modern

technology ensures that all our overseas clients - in Europe, the USA and the Far East - receive the attention you would traditionally associate with a local service provider.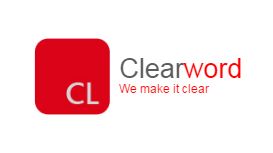 Whoever and wherever you are, we are always here to help. Our specialty is Russian translation, but we can arrange a translator or interpreter in any language. This is not an exaggeration - over the

few years of our existence we have managed to create a global professional network of people you can rely upon. We offer a comprehensive range of services from translation to document control and finance. Our emphasis is on corporate clients but we welcome individuals as well.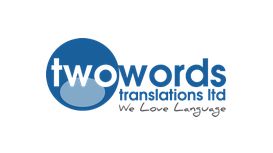 twowordstranslations.co.uk
My skills and experience will let you rest assured that your message doesn't get lost in translation. Big or small, all your projects receive my full attention and commitment. My translations are

aimed at creating the same impact as the original text to help you achieve your goals regardless of the language of your message.