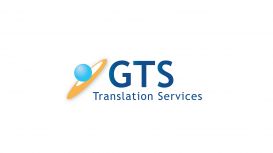 FEATURED

(1)

020 3318 9710
GTS is a professional translation company that provides language translation services in over 80 languages. For close to 20 years, some of the biggest companies in the world have relied on us for

their mission-critical translation projects. Our customers trust us with their translation projects due to our dedication to quality and timely delivery. Our Quality Management System (QMS) is compliant with the ISO 17100:2015 quality standard. We regularly work with universities, providing translation of agreements, medical and clinical research documents, informed consent and all types of official documents.
GTS provides advertising translation services to a wide range of clients, in a wide range of industries.
GTS provides a wide range of professional translation services for companies that do business internationally.
Great translation agency to work with! Prompt payment and an interesting project.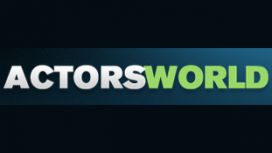 We will be able to help you with your localisation projects, translations, voicing, subtitling. We will provide you with actors and presenters for the stage and the camera. We will help with anything

to do with languages as well as English in many of its forms and accents. Our knowledge of languages and cultures will help you avoid many of the pitfalls encountered on markets that might be foreign for you.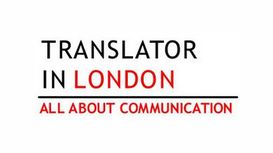 spanishtranslatorlondon.com
With over eight years of professional experience and two bachelor's degrees in languages, Jaquelina Guardamagna offers linguistic solutions to international companies and translation agencies from

around the globe. Jaquelina translates from English into neutral Spanish suitable for all Spanish-speaking audiences, and into Latin American Spanish. She works with a small team of qualified and experienced translators to offer services in different language combinations if so requested by clients.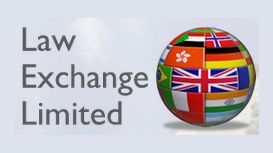 Specialising in the legal sector, we provide a vast array of translation, certification and interpreting services. Other sectors we cater for include the financial sector, the medical sector, the

technical sector and the marketing sector. We pride ourselves on delivering accurate, high quality translations in a timely manner. We work with our clients in a way that will enable us to understand their individual needs and tailor the service they receive to meet these needs.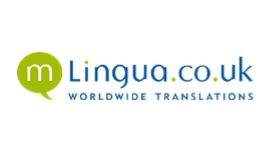 Driven by passion and experience in languages and advanced IT technologies, we provide high quality translation and localisation services in over 100 languages. Powered by over 30,000 professional

translators and 2,000 experts from 80 countries with quantifiable subject-matter expertise and a customer-centric approach to project management, we help identify and supply cost-effective solutions that will maximise the return on the translation and globalisation investment.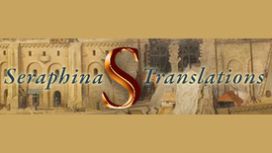 seraphinatranslations.com
Seraphina Translations provides a universal and comprehensive Translation and Interpreting Service for all your language requirements, whether it's for Translating, Interpreting, Transcriptions or

Proofreading. We cover more than 100 languages, including all European languages, so whether you need a document translated from Hungarian to Tibetan or from Polish to Vietnamese, Seraphina Translations is there as your language services partner.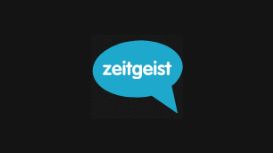 Zeitgeist was founded in 2003 to bridge the gap between generic transcreation agencies and pure technical translation players. We combine a transcreative, target-centric approach with comprehensive

technology knowledge and expertise. At Zeitgeist, we help our clients execute multilingual campaigns that deliver tangible ROI while enhancing brand equity. Our technology transcreators are the best in the business.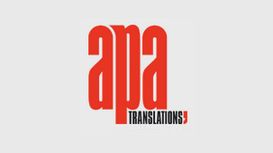 Sensitive translation is vital. Whilst translation requires rigour and attention to detail, particularly when tackling highly technical or legal documentation, it is not a mechanical discipline; we

believe it's an art that should reflect social and cultural contexts. That said, we do understand that speed and reliability are of the essence so we always strive to deliver translations to agreed deadlines in the format of your choice.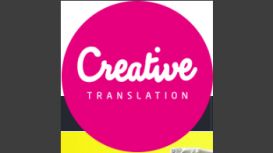 We're the people you need to make your campaign work anywhere in the world. We're the first choice for leading international brands who need transcreation, editing, proofreading, typesetting, content

population, video editing, market research and social media translation. Find out why. With over 3,000 leading translators, copywriters and editors spread across the globe, we're ready to take your message to the world.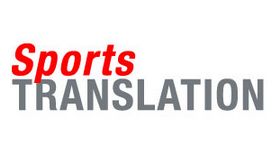 The same is true for translation. Our team of specialist sports translators and interpreters have a passion for language that is matched only by their enthusiasm for the beautiful game, in whatever

sport it is played. Our goal? Providing world class translation and interpreting services to the UK 2012 Olympics, the 2014 World Cup in Brazil and all other major sporting events and their sponsors.